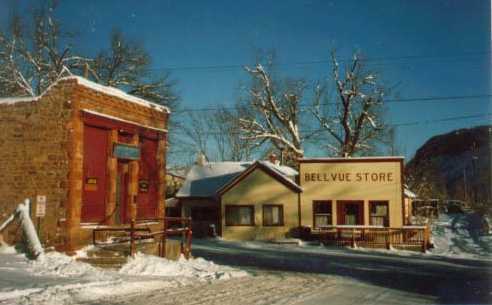 Bellvue, Colorado, 80 miles north of Denver, 10 miles northwest of Fort Collins.
Except for scattered ranches that's all there is to it right now >but developers are eager to
improve on this edenic situation with proposals for condos, ranchettes, golf courses, and luxury homes.
Used to be called Bellevue but the second e was lost at the turn of the century and has never been found.
Neither has the keg of powder that French trappers hid a mile from downtown by the Cache-La-Poudre river around 1850.